SNAP to Middle School
Entering Grades 6 – 7, $550
July 31 – August 3 | Monday – Thursday | 9:00 a.m. -11:00 a.m. (Students Only)
Location: Horizon Academy | 4901 Reinhardt Drive, Roeland Park, Kansas
Space is Limited
SNAP to Middle School program at Horizon Academy is designed to kickstart student executive function (EF) readiness for students entering 6th and 7th grades in the 2023-2024 school year.
This is a program designed to support students to improve:
Self-Awareness
Goal-Setting
Organizing materials
Tracking time
Completing multistep directions
SNAP to Middle School provides students a safe opportunity to rehearse these skills prior to middle school entry.
The SNAP to Middle School program is designed to help forgetful, disorganized, and time-challenged students realize and embrace the new expectations of middle school. Students who benefit from this program are those who:
Can attend all in-person program sessions
Can attend all virtual follow-up sessions
Can work in small groups with peers
Can ask and answer questions in groups
Can be redirected when their attention shifts
Can transition away from a preferred activity
Please note: Students who require constant, individual adult support, or require a significant amount of movement or sensory stimulation to be productive, should explore our EF Coaching Program for individual students.
The program consists of a parent information session, eight hours of in-person, small-group, direct instruction in executive function strategies and 2 virtual follow-up meetings for students.
Sunday, July 30 / 3:00 – 4:00 p.m.
PARENTS are required to attend a virtual information session. (Parents Only)
Monday, July 31 – Thursday, August 3 / 9:00 -11:00 a.m. (Students Only)
Horizon Academy 4901 Reinhardt Dr. Ste. A, Roeland Park, Kansas
Two virtual follow-up meetings for students (Students Only)
Sunday, September 24 / 3:00 – 4:00 p.m.
Sunday, October 29 / 3:00 – 4:00 p.m.
The cost for this program is $550, paid in advance.
Prequalification is required through completion of this application.
This program is designed to be small so please be advised that space is limited. Applications will be processed on a first-come, first-served basis. Review of your application will begin immediately. We may request additional information to be gathered from one of your student's teachers. However, please note that requests for additional information or clarifications does not immediately indicate a rejection of your application.
Information about Dr. Arrington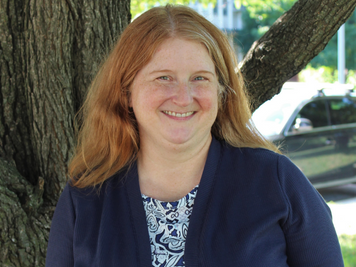 Dr. Tiffany Arrington discovered her passion for helping students while running the residence halls at the University of Kansas. Her experience in higher education gave her an intimate knowledge of what skills students need to be successful. Dr. Arrington has worked in the Blue Valley School District, Olathe Therapeutic Day School and since 20219 she has been the School Psychologist at Horizon Academy. She has a B.A. in Psychology, an M.A. in Counseling, and an Educational Specialist Degree. She completed her Doctorate from the University of Kansas.
---