*Spots for this training are now full, any further applicants will be placed on a wait list.*
Orton-Gillingham Classroom Educator Training
Given the current state of affairs around COVID-19 and the recommendations from the CDC, we do not think it is wise to hold in-person courses this summer. The health and well-being of everyone with whom we work is always a priority. Our format for all OGCE, Associate Level 1 and Associate Level 2 courses have changed to a web-based platform. The new course format is a combination of live seminars, collaborative online small group activities, and self-paced online assignments. Find more information here.
Presented by: Karen Leopold, MS Ed
Orton-Gillingham Classroom Educator Training is a comprehensive weeklong class (6 days) offered through Horizon Academy. The class advances the understanding of specific procedures of the OG Approach and the underlying principles in teaching reading, spelling, and vocabulary. Teachers learn the principles of teaching students diagnosed with dyslexia or language-based learning disabilities to unlock the code of reading and spelling.
The class addresses:
Dyslexia and related brain research
General history and structure of the English language
Phonological awareness
Sound/symbol relationships for reading and spelling
Six syllable types and ways to divide words into syllables
Anglo-Saxon, Latin and Greek word parts
Spelling rules and generalizations
"Learned" or non-phonetic words
Advanced decoding skills
Scope/sequence and lesson planning
Teaching strategies and development of teaching materials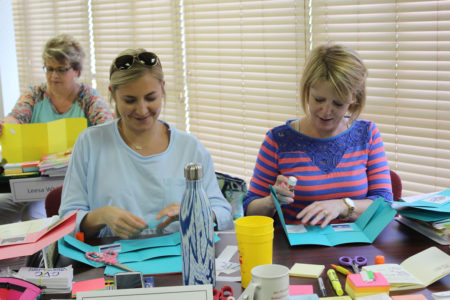 OG Practicum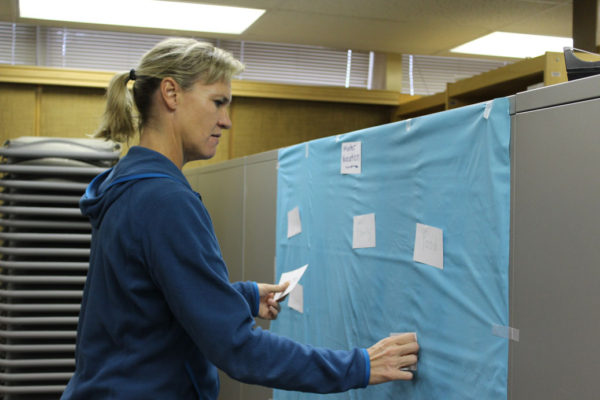 The practicum provides guidance during the practical application of the coursework. In order to become an Orton-Gillingham Classroom Educator, the Academy of Orton-Gillingham Practitioners and Educators (AOGPE), requires a minimum of 50 hours of supervised classroom or group instruction using the OG Approach over the course of a minimum of 8 months. During the practicum, five observations are completed by a Fellow, in addition to the completion of some readings. The cost for the practicum is $875 spread out over the 8 months. This level of membership prepares a teacher for implementing the OG Approach within a classroom or group, but not one-on-one tutoring. Horizon Academy strongly encourages those individuals who plan to present themselves as OG tutors to have this practical experience. Completion of the coursework through the Orton-Gillingham Classroom Educator training does not guarantee a practicum placement.
---
Course Dates
June 1 – June 6, 2020
No Prerequisite.
*This training is now full, any further applicants will be placed on a wait list.*
Daily online instruction from 9:00 a.m. – 12:00 p.m.
4 hours of daily self-paced online coursework.
$1,150
Practicum Experience
Must have completed Orton-Gillingham Classroom Educator Training.
8:00 a.m. – 4:00 p.m.
Dates negotiated with training fellow.
Two 2-hour online sessions from 1:00 p.m. – 3:00 p.m.
$875
Please note the coursework and practicum experience for this certification is demanding. A bachelor's degree is required to participate in this training.
For more information regarding levels of certification, see the Academy website, www.ortonacademy.org. If a Classroom Educator wishes to pursue Associate level certification by the Academy, all course work and practicum training may be applied to the Associate training requirements. Additional fees and practicum hours are required for this certification.
---
About Karen Leopold
MS Ed
This course is taught by Karen Leopold, MS Ed, an Accredited Training Fellow of the Academy of Orton-Gillingham Practitioners and Educators, holds four NYS Certifications: General Education N-6, English 7-12, Reading N-12, and Special Education N-12. She has taught in one-on-one and small group settings, and worked as the K012 Multisensory Language Consultant for several public school group districts. She served as the Director of the Kildonan Teacher Training Institute for 7 years and 3 years as the Director of Language Training at Camp Dunnabeck. Karen has presented at many International Dyslexia Association (IDA), and several IDA Branches' annual conferences. She has published The Student Notebook I (Basic) and II (Advanced), which is geared toward the dyslexic student, and is coauthor of the Learning Cursive workbook and Conquering Spelling Demons I and II.