Faculty Spotlight: Brett Lasseter
Sep 14, 2021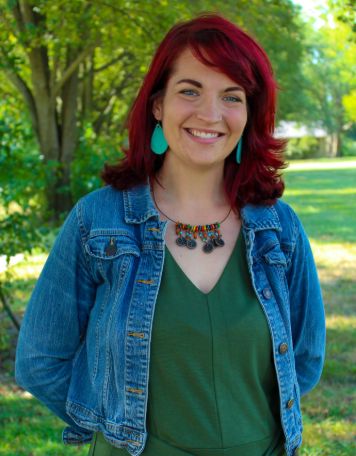 Mrs. Brett Lasseter has known she wanted to be a teacher since she was a child herself! Having family members diagnosed with learning disabilities, she was exposed at a young age to appreciate the different ways people learn. After obtaining a Bachelor of Science degree in Elementary and Special Education with a Minor in deaf studies from Northwest Missouri State University, Lasseter worked in various places before landing at Horizon Academy.
Lasseter has had previous experiences where teachers have the attitude of, not my student not my problem. That is one thing she really appreciates about Horizon Academy. In fact, she had almost switched to general education, but then she found us. "I was searching for a classroom environment that was more accepting of all kinds of students and abilities. Belonging and family are the two words that came to mind when I first walked the halls of Horizon Academy."
Lasseter likes to focus on students' abilities versus their disabilities within the classroom. She prioritizes giving children the confidence to learn the way that is best for them. As a special education teacher for 6 years, Lasseter has a wide range of experience teaching kids with ADHD, non-verbal Autism, and reading comprehension problems. She is excited about working with children with dyslexia this year and is looking forward to all the different opportunities Horizon Academy offers with various strategies within the classroom. She only wishes she would have found some of these strategies sooner, so she could have helped some of her previous students.
This year, Lasseter wants to focus on trust within her classroom and herself. She wants to build those new relationships with her students as well as help them to grow academically. She will encourage students to be 100% themselves. Lasseter wants to Lead the Way this year by showing enthusiasm and compassion every day. She wants to embrace and celebrate all the lightbulb moments in learning for each of her students.