Faculty Spotlight: Katlin Gardner
Oct 08, 2021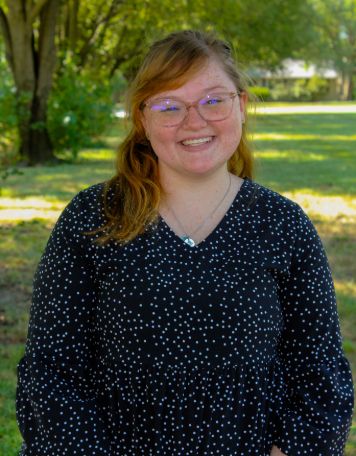 Ms. Katlin Gardner grew up in Kansas City, Missouri. She had a hard time moving through the Kansas City public school system but had one particular teacher in 3rd-5th grade that advocated for her. This experience made her realize that she wanted to be a source of help for students struggling in school.
Growing up with a mom who taught preschool, Gardner recognized first-hand that, 'teaching young children is exhausting and time-consuming, but if you're meant to do it, you can see the joy it brings to the teacher every time they teach.' This is what Gardner saw in her mother and what pushed her to pursue education and teaching young children. "Every time you teach something, you get a lightbulb moment. It's all new and amazing information and it's wonderful to witness."
In addition to her degree in Education, Gardner also has a background in Deaf Studies - wanting to study something that helps teach kids with learning differences. She feels a great connection with the direct and explicit language used in the Multisensory Math and the Orton-Gillingham Approach. She loves that Horizon Academy focuses on using evidence-based approaches and provides ongoing professional development for teachers to implement instruction with fidelity.
Gardner is very excited about the upcoming school year. She anticipates growth by leaps and bounds for her kids and is looking forward to the benefits of having a small class size. She wants to 'Lead the Way' in growth this year - with her growth as a teacher, and her students' growth in Math and O-G.