Faculty Spotlight: Teri Truog
Nov 08, 2021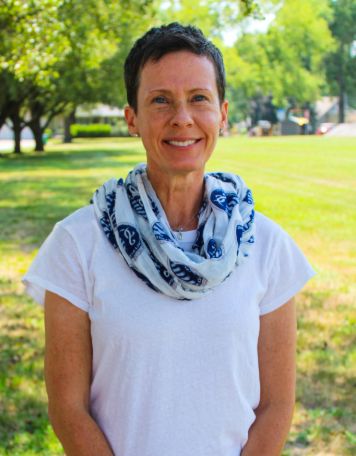 Mrs. Teri Truog has wanted to be a teacher for as long as she can remember. She had many teachers who influenced her throughout her life, and she was continually reinforced with the thought that teaching was for her. During her time as a special education camp counselor, Teri knew she wanted to become a SPED teacher because she wanted to learn how to teach every kind of child in the way they needed to learn.
Since taking her first Orton-Gillingham course over ten years ago at Horizon Academy, Truog has carried it with her to every school she has taught. "It has been a game-changer in my instruction and in overall student literacy success. Once I learned it, I used it at every school I have worked in because it teaches EVERY student how to read, particularly those with dyslexia." Along with Orton-Gillingham, she has also been inspired by Dr. Kilpatrick when it comes to phonemic awareness, Nichole Morrissey for helping her implement the multi-sensory math approach, and Janet George for her support as Horizon Academy's O-G Fellow.
This year, Truog is heavily focusing on The Writing Revolution and improving writing skills in her classroom. She is impressed with the creativity that shines through her students' writing, as well as seeing O-G skills put to the test. When she is not teaching, you're most likely to find Teri cheering loudly at a Sporting KC game, checking out the newest trendy spot in Kansas City, or leading the way in gratitude.