One Orton-Gillingham Academy Fellow-in-Training's Big Takeaways from the 2023 OGA Conference
Jun 05, 2023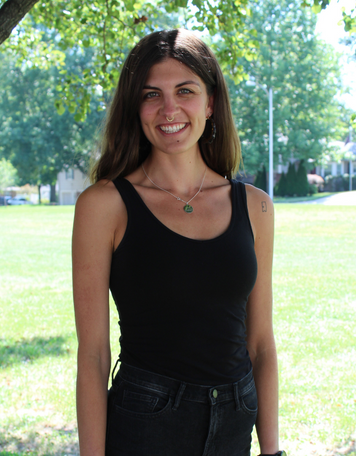 Just a handful of weeks ago, I was lucky enough to attend the 2023 Orton Gillingham Academy Conference in Boston, Massachusetts. Not only did I get to meet my supervising Fellow and President of the OGA, Janet George, for the first time in person after having spent countless hours together on Zoom, but I also had the pleasure of meeting and mingling with word nerds whose obsession with literacy and dyslexia rivals my own. The conference covers a swath of dyslexia-related topics, from the history of English to executive functioning strategies for students with dyslexia to methods of applying the O-G approach to English language learners. I learned from every presentation, but the following are some of my biggest takeaways…or dream clouds on which I'm still floating after such an educational weekend!
My new favorite word is phonestheme. Just when I thought I knew every -eme (I'm steeped in phonemes, morphemes, and graphemes daily!), this one truly whisked me off my feet. What do the words whirl, whoosh, whack, and whip have in common? Well, yes, the wh. But what about their meaning? Play a quick solo charades game and that might help you figure it out. Stumped? They all have something to do with moving air. A phonestheme is a small consonant cluster that invokes meaning, yet it doesn't quite rise to the status of a prefix or a suffix, unfortunately. How does this tidbit help me as a teacher? Dyslexic students need help discerning spelling patterns, and remembering which words have a wh and which have a plain old w is a challenge! The onomatopoeia'd wh- can help lead them to the correct spelling choice. See if you can figure out the meaning behind some of these words with common phonesthemes…answers will be at the bottom of this post!
| | | |
| --- | --- | --- |
| gleam, glow, glare, glimmer | snout, sniff, sneer, snore | wrap, wreath, wrench, wriggle |
Sometimes the smallest shift in perspective can have an enormous impact. That was my experience when I learned that most high frequency, "non-phonetic" words are only temporarily non-phonetic. What are these words I'm referring to? Well, the ones kids encounter constantly, yet don't follow the early language rules they've been practicing. Words like the, is, was, of. So when we explain these words to children, we call them "unfair" or "mean" or "red words" to indicate their confusing nature, empathize with our students, and cue our students to the fact that these will NOT be read or spelled as expected. What has been discovered, however, is that when students' attention is brought to what does "play fair" about the word, they can automatize that word more quickly with games and multisensory practice. These words, while tricky, are only tricky for now, and most of them have an element or two that does play fair with the student's current understanding.
Meeting a leader from another OGA accredited school is like reuniting with a long-lost friend you haven't seen since kindergarten. Kindred spirits. The connection between us is undeniably strong, and we finally get a taste of that sense of belonging in a landscape of schools that often doesn't really include us. Sure, we're private schools, but not the kinds where multigenerational legacy families dream of sending their own children. We're not parochial schools with a network of same-denomination schools. Yes, we're serving a "special education" population, but not the kind that teachers are taught about in their Education bachelor's or master's programs. We're serving an extremely specific, yet high frequency population whose needs aren't being met, we're on the cutting edge of education research, and we're building the darn plane as we fly it. What a rare gift it is to connect with other educators who walk in our shoes. I am grateful that, in the world of dyslexia education, educators share, not hoard. We want to sing about "what works" from the rooftops to anyone who will listen, and we can also turn to each other to troubleshoot and problem-solve. The OGA conference provided a space to get to know each other and widen our circle, and our students will reap the benefits. 
Educators never, ever stop learning, and we jump at the chance to learn even more amongst like-minded, like-passionate lifelong learners. Horizon Academy students know very well that all of their teachers are still students themselves. We hope our students catch our education fevers, and we know that's a lot easier to do when we can teach them according to their needs.
Curious about Orton-Gillingham language intervention or Horizon Academy? Need to gush about your favorite linguistics podcast with another word nerd? I'd love to connect with you! Email me at gguillory@horizon-academy.com
Answers to phonestheme quiz:
| | | |
| --- | --- | --- |
| gl- words often have to do with light | sn- words often have to do with noses | wr- words often have to do with twisting or turning |