SOARing Across America
Sep 29, 2020
By Michael Chamberlain, PE Teacher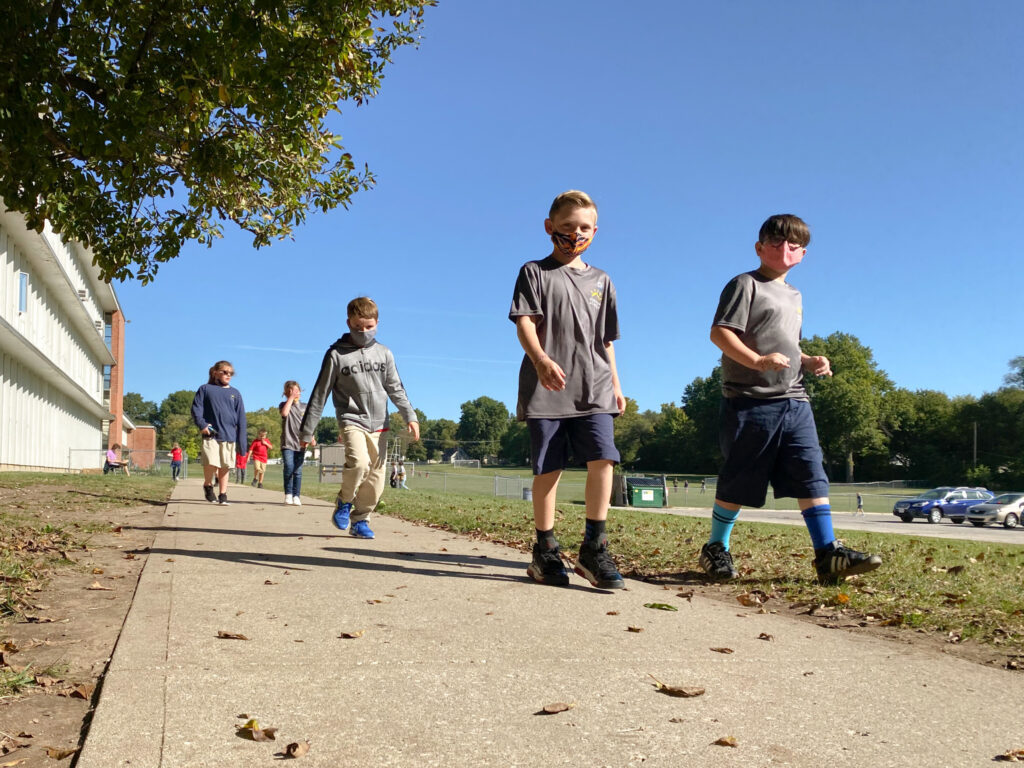 10,714.18 miles. This is the distance between all 48 capitals in the mainland of the United States. This year, my challenge for students is to see if we can walk/run this distance collectively. Each Monday and Thursday, classes pace themselves to work towards milestone goals. Students are awarded a sneaker to display on their locker for each milestone met. The first sneaker is awarded at 10 miles, then at 25 miles, and every 25 miles thereafter.

Classes are also competing to collect the coveted Silver Sneakers. These Silver Sneakers are earned once the class completes 50 miles collectively and they can be found displayed on classroom doors.

We monitor Horizon Academy's progress on a map of the United States displayed in the front hallway. A red string connects the state capitals, marking the number of miles completed. So far this school year, Horizon Academy has traveled 2,067.46 miles!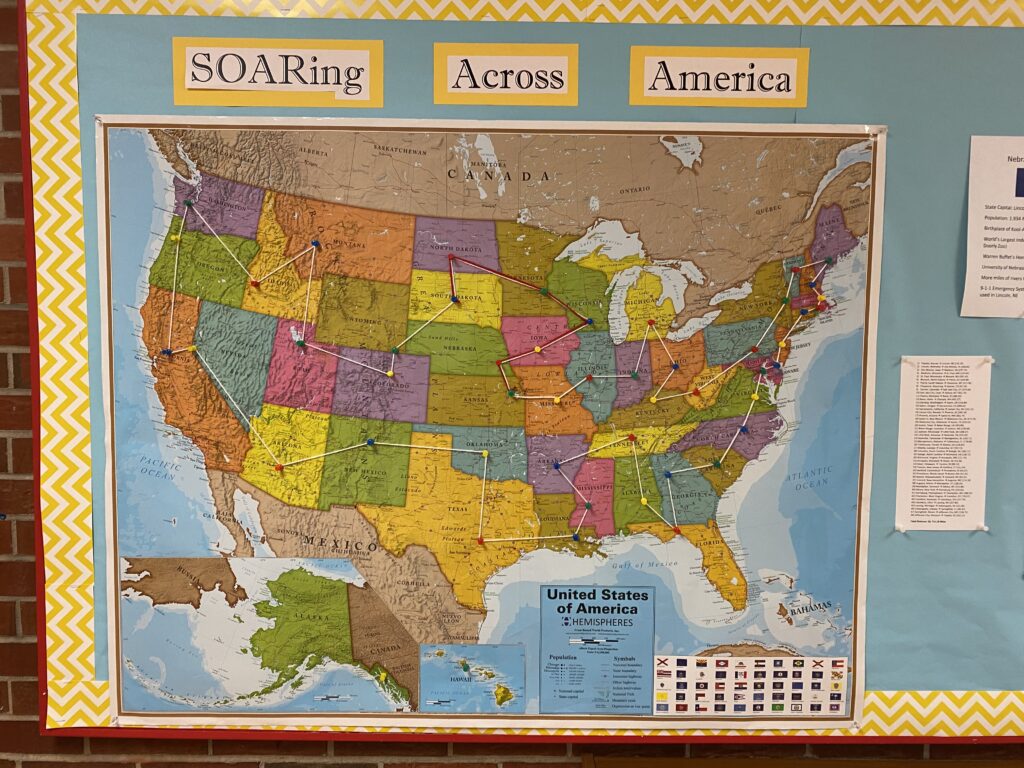 This friendly competition is also used as a lesson in the many benefits that walking/running provides including building self-confidence, and improving one's focus, sleep, and overall physical fitness.
Be sure to ask your students and teachers (who are also getting involved) what their latest sneaker was that they collected! I can't wait to see how far we will "SOAR Across America!"
Current Class Standings
Guillory-Welsh: 159.00
Schmeidler: 155.56
Hammond: 136.22
Kavanaugh: 132.33
Garcia: 127.33
Seidenberg: 125.89
Staten: 123.22
High School: 120.44
Watson: 112.56
Staff Total: 597.15
Running Club Total: 235.20
All School Total: 2,067.46 miles