Soaring to New Heights: Jamal Johnson
Dec 07, 2020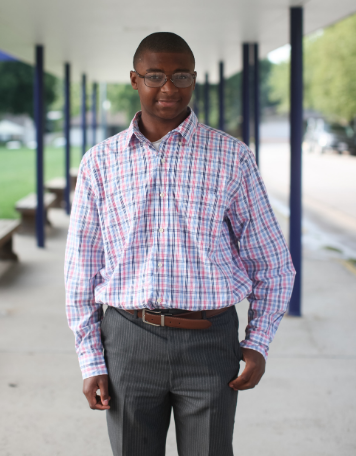 Jamal Johnson was a bright toddler who was inquisitive about the world around him and eager to learn. It wasn't until after starting Kindergarten that Kim Johnson, Jamal's grandmother, began noticing problems. "Academically, he was not performing well," she said, "he was also acting out and experiencing school anxiety." Kim is a former educator who recognized the signs of a learning disability in her grandson.
Jamal was tested multiple times before being diagnosed with dyslexia in 4th grade. He then came to Horizon Academy, where he receives extensive intervention in reading and math. Jamal's grandmother believes he would not have been able to attend Horizon Academy without need-based financial assistance. "The scholarship has made a huge difference for us. His disability was so severe that tutoring would just not have been enough," Kim said.
At Horizon Academy, Jamal met other students with learning disabilities, which helped improve his self-esteem and lower his anxiety. "Jamal learns in a different way and processes information differently, it doesn't mean he is less intelligent than other students," Kim said. She has also noticed an improvement in his academic performance. "I know Horizon Academy's strategies are working because I can see improvement in the accuracy and speed of his reading," she said.
We are happy to report that Horizon Academy has been a positive influence in Jamal's academic, social, and emotional well-being. He is happy to be in school and finds success in the classroom each day.
Visit our Giving page to learn how you can support students with dyslexia and other language-based learning disabilities like Jamal.