Faculty Spotlight: Brenna Watson
Oct 12, 2020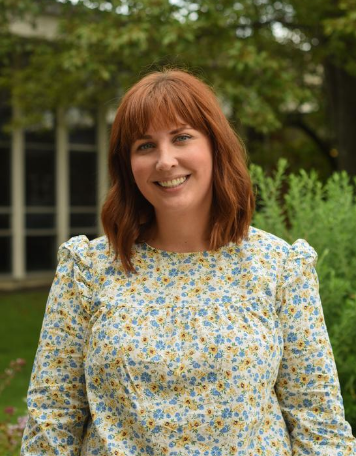 Before coming to Horizon Academy, Brenna Watson was a Special Education Resource Teacher in the public school system. In 2019, Horizon Academy visited her school to host a Learning Disability Simulation. "It was so powerful to see my colleagues experience what some of my students were living every day," Watson said. Naturally, her personal philosophy on how to educate students with learning disabilities aligned with Horizon Academy's mission and vision.
Watson came to Horizon Academy in 2020 as a homeroom teacher, where she is an active part of educating students and implementing the tools and strategies she knows they need to be successful. "Coming to Horizon Academy is exciting because of the team aspect. Everyone is on the same page and I'm no longer on an island," she commented. Horizon Academy's highly trained faculty and staff have the same goal of teaching students to become successful learners and confident self-advocates. Watson went through the intensive Orton-Gillingham and Multisensory Math training that is integral to Horizon Academy's educational practices. "It is wonderful that we all agree that we are going to do what's best for the students," she said.
Watson's personal goal for her classroom of 4th-graders is to build a community and teach self-advocacy skills. To accomplish this, her class partook in the activity, "How Full is Your Bucket?" Each student had an individual bucket that was full of personal or academic challenges. Students could either give an issue away or accept an issue from a classmate. This activity helped students learn self-advocacy by forcing them to speak up when they felt their bucket was too full. Classmates also learned to support one another by taking other issues on as their own.
For many students, this is the first time they are being immersed in specific, evidence-based educational practices for language-based learning disabilities. Watson is proud of the progress her class has made so far. "My students' resiliency is inspiring," she said, "I want to help them overcome new obstacles and see their potential to be world changers." Coming to Horizon Academy allowed Brenna Watson to be involved in a school where teachers work together to positively impact students. She is no longer alone in her work, but a part of the Horizon Academy team, where students can be world changers.