Faculty Spotlight: Stella Garibaldi
Mar 03, 2022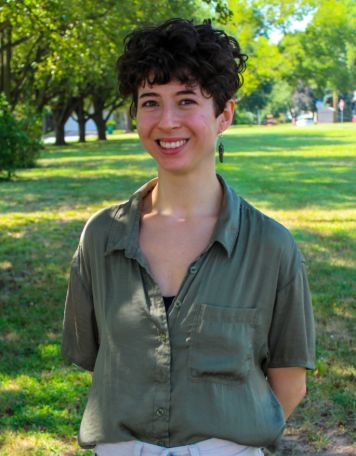 As a young girl, Stella Garibaldi's mother owned and operated a Montessori preschool, so you could say, teaching is part of her DNA. In high school, she helped supervise classes at the preschool and found ways to teach subjects in which she had an interest (science, drama, the arts, etc.). As a college student, she began working as a carpenter at a theater where she built and painted sets for dance shows, graduations, musicals, and traveling shows. It was here that Stella found an interest in sound design and worked as a sound engineer.
Melding her interests and experience together led Stella to Horizon Academy, where she is able to combine her interests of STEAM (Science, Technology, Engineerings, the Arts, and Math) programming and teaching. She loves how willing the administration and faculty are to not only teach but to learn. The education is specialized to each student and they do not try to force a student to conform to standardized education.
This year, Stella strives to lead the way with pride in all of her classes. In STEAM environments, there is typically an emphasis on competition and comparison. To combat this, she teaches students how to find something they genuinely enjoy about every project; she wants every child to take pride in themselves, their peers, and everything they make.